PPS Majur
PPS Majur
Innovative Finnish technology of thermal wood treatment opened up a different variety of new possibilities for wood application in your household.
Add the final touch to your gardens, terraces and homes with decking systems and wooden facades. In addition to our parquet production in Mraclin, in 2004 we started production in Majur as well. During the Homeland War Majur wood industry facilities were destroyed and the production plant was closed. In 2004 PPS Galeković started investing in the renovation of the entire plant. (Since then many investments have been made and) it makes us really proud that we have set in motion a full-scale PPS Majur production (starting from raw materials processing all the way to the final product.)We have hired more than 100 new workers. A significant innovation in PPS Majur wood flooring production are the two thermal wood treatment chambers (imported from Finland). Processing high quality Croatian wood using this technology gives it an additional uniqueness, strength, resistance and elegance. In addition to wooden flooring PPS Majur is also specialized in the production of briquettes, decking and facade cladding, as well as a variety of final touch solutions for parquets in the form of varnishing and oiling.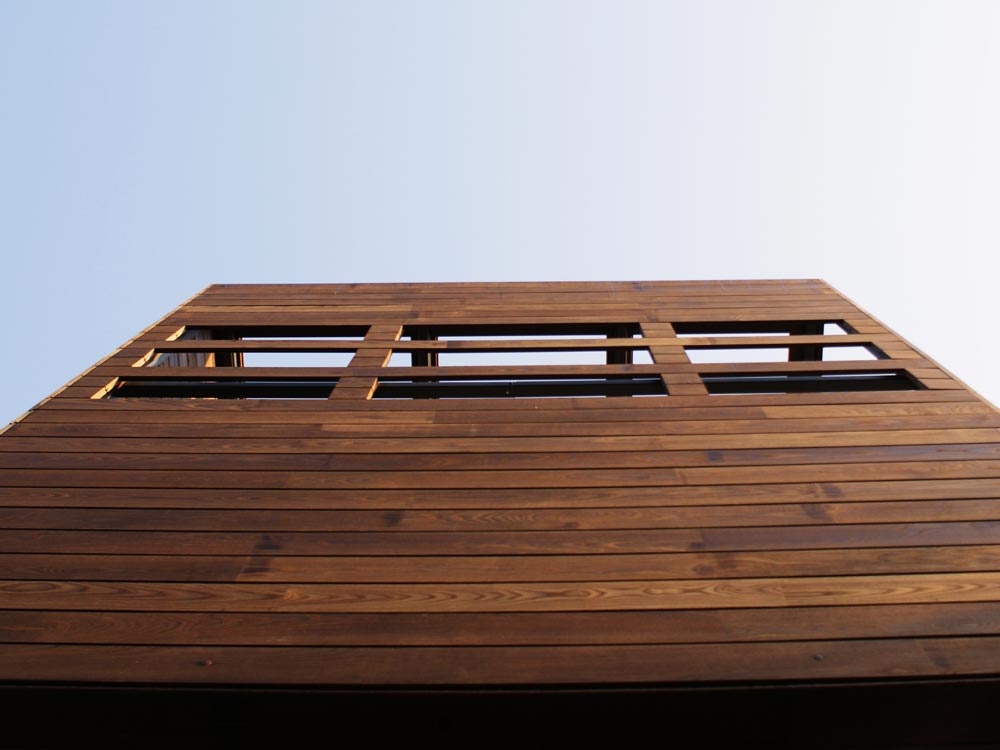 The resistance that heat-treated wood possesses gives you the opportunity of long-term application in places in which/where it has not been possible so far.

Contact us
The project was co – financed by the European Union from
European Regional Development Fund.
Project name:
"Increasing energy efficiency and the use of renewables
energy sources in the production plant of PPS Majur d.o.o."
User name :
PPS Majur d.o.o. for wood processing and trade
Project value:
16.365.671,13 HRK
Amount of EU co-financing:
10.111.657,86 HRK
Project implementation period:
from 8 February 2021 until the end of all project activities, ie until 8 February 2023, and no later than 30 June 2023
Contact person for more information:
Filip Galeković, dipl.oec.
Tel: +385 1 5590 850
Mail: filip@pps-galekovic.hr
Short description of the project:
The purpose of the project is to achieve cleaner and more energy efficient production and reduce environmental pollution, financial costs, CO2 emissions, and increase the use of renewable energy sources. This will be achieved through the implementation of seven measures: 1) Changes in the technological process of wood processing, 2) Reconstruction and modernization of lighting systems, 3) Construction of photovoltaic power plants, 4) Installation of reactive energy compensation systems, 5) Installation of frequency control systems, 6 ) Exhaust system replacement, 7) Dryer reconstruction.
Project goals and results:
The goal is to reduce consumption by 59.16% in the production plant of PPS MAJUR d.o.o. through the implementation of 7 energy renovation measures. in relation to the delivered energy before the implementation of the project, increase the share of renewable energy use in gross energy consumption by 1,013,937.89 kWh / year and reduce CO2 emissions by 562,95015 t / year. These savings will result in increased competitiveness of PPS MAJUR d.o.o. as well as more efficient use of energy in the manufacturing industries of the Republic of Croatia.
 "The project was co-financed by the European Union from the European Regional Development Fund".
More information on EU funds: www.strukturnifondovi.hr/en/
The content of the material is the sole responsibility of PPS Majur d.o.o.