PARKETI I
PODOVI
Tradition
The description of the King Solomon's life reveals the use of wood as floor covering dating back to/as far as the 10th century BC. Wooden floor coverings gained importance during Roman times when the technique of heat treating the wood with fire and longitudinal stacking were developed. As early as the end of the first millennium wooden flooring could be found throughout the northern Europe and cold climate areas surrounding the Atlantic ocean.One can say that the 17th century was a golden age of wooden flooring, when floors of the most famous castles such as French Versailles were being covered with wooden flooring using a special laying technique (marquetry) which was considered a real work of art. Since parquet was being handmade, only a handful of rich nobles could afford it. At that time, the world's most famous manufacturers were from France, Italy, Croatia and Slovenia.
Nowadays, wooden floors are widely available so there are little to no households that do not have/use at least some type of wooden flooring. Guided by Croatia's long tradition of wood processing, GALEKOVIĆ solid wooden floors are certainly one of the most durable high quality floors available on the world market. Over the years we have developed a wide range of wooden floors such as solid parquet and multilayer parquet along with their heat-treated versions that have/with high resistance to moisture and pests. Trending parquets ideal for underfloor
heating are multifooring and in certain conditions solid wood flooring.
Assuring the satisfaction of our customers with our high quality products makes us proud. It sets a high standard that we strive to.
Assuring the satisfaction of our customers with our high quality products makes us proud. It sets a high standard that we strive to adhere to.

Contact us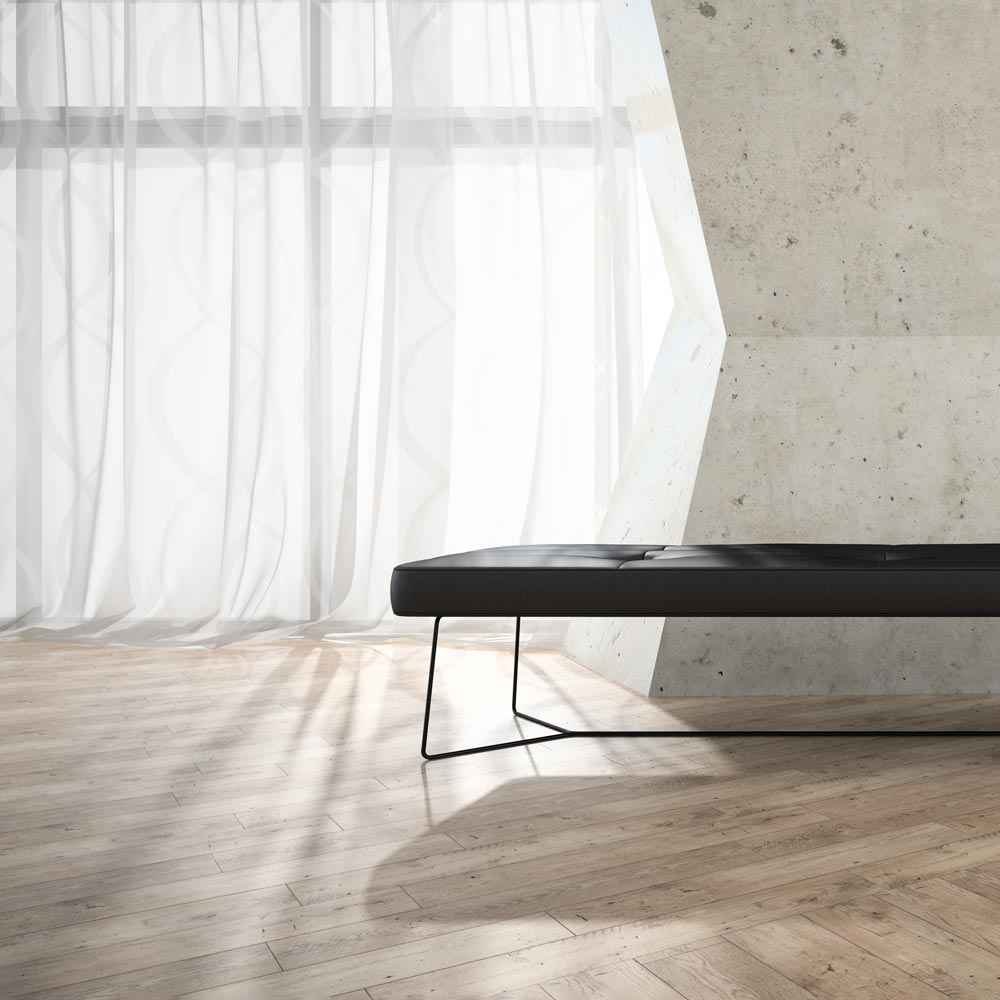 SOLID WOOD FLOORING
A brilliant choice of tradition and quality.
Choice possibilities:
without surface treatment
factory varnishing (ready for use immediately after installation)
factory oiling (ready for use immediately after installation)
Various classes, dimensions, finishes and colors are available. Top notch quality for every purpose. Choose between classic parquet or one of the trendy alternatives for a modern home.
Different alternatives of thermal flooring are also available. Innovative Finnish technology of wood heat treatment assures the production of high quality flooring with higher resistance to water and pests. It's colour takes on darker shades giving your space a new level of elegance.
Suitable for underfloor heating
Multiflooring
Highest quality multilayer flooring made from layers of precious wood (3,6 mm thickness) and birch plywood, thus ensuring increased stability.
Various classes, dimensions, finishes and colors are available.
Ideal for underfloor heating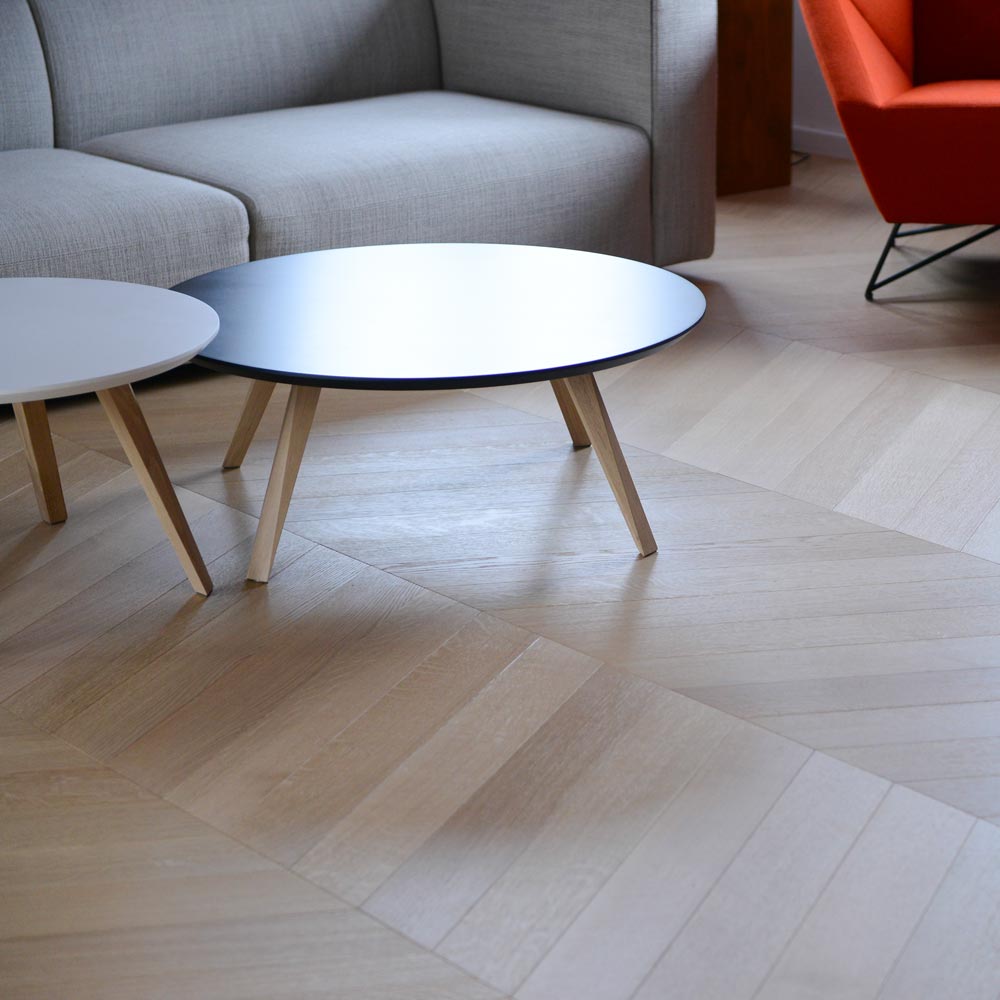 Chevron
Chevron parquet comes in angles of 45° and 60°
Produced from all wood types.
Choice:
without surface treatment
with all factory finishes and colorings
An excellent choice for all decoration styles, from rustic to modern spaces.
Herring bone
Herring bone – traditional, yet modern.
Pattern that fits a whole variety of decorating styles.
Choice/choose between:
without surface treatment
with all the factory finishes, different variety of colors available
BATHROOMS
Today, what started as a house decorating trend became a standard.
The installation is performed with rubber placed between the slats that does not allow water to enter between or under the slats. This allows the parquet to "work" without any consequences such as swelling or buckling due to ingress and release of moisture.
This innovative technique created a posibility of wood application in highly humid places, such as the bathroom, where this was rather uncommon in the past.
When choosing type of the wood, thermal treated oak or ash are highly recommended when due to their dimensional stability and increased resistance to moisture
For additional protection, the final layer is coated with oil.
Wood-paneled bathrooms are sure to take on a new dimension of luxury. They give warmth again. Both in appearance and underfoot.
A home enriched by the sensation of a natural oasis.
Through(out) all the stages of production we pay attention to nature conservation respecting all environmental standards, which makes us valued in the local community. By-products are used for further biomass production or ecologically disposed of with the help of our partners.

Contact us
Globalization and European orientation are imperatives in the newest production programmes. We are constantly following world's newest/modern technological trends such as technological achievements, plants modernization and quality improvements.
As a confirmation for the quality of our products, we received the Croatian Quality Label, AAA credit excellence and many other awards and business recognitions. We emphasize the FSC® Chain-of-Custody mark (raw materials are procured from responsibly managed Croatian forests) and the CE mark, which indicates the quality of the product.